Nick Dabbs: Guitar, Keyboard & Percussion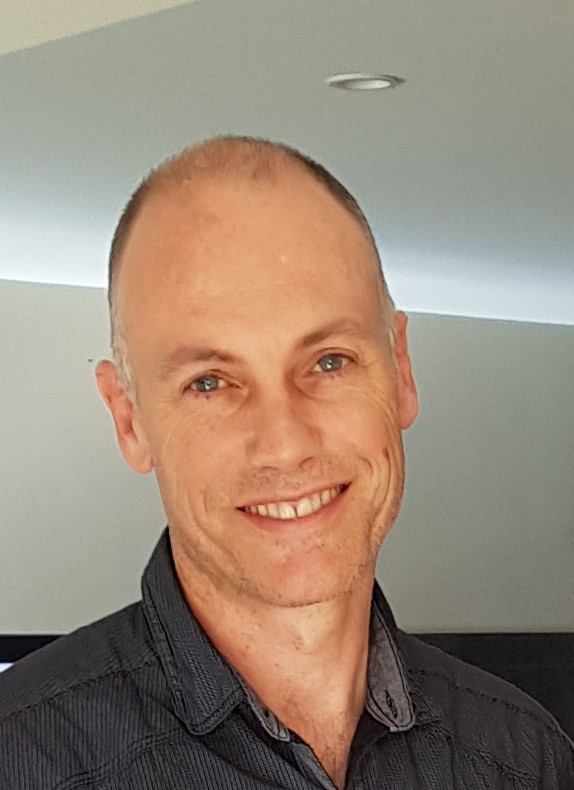 Nick Dabbs has been teaching, directing and performing in numerous ensembles and schools for over 25 years. He is a former member of Melbourne 90's and 00's band Dallas Crane and has performed in many venues and festivals over the journey. He completed his Bachelor of Music from the ACU in Melbourne in 1998 and his Graduate Diploma of Education from ECU in Perth in 2002. He has been a music teacher at Newman College in Churchlands as well as Director of Music at Catholic Ladies College in Melbourne and Mercy College in Koondoola. He was also a touring conductor with the Australian Youth Choir tour of Great Britain in 2002. Since 2009 he, along with his wife Therese, has been a Director of Keyed Up Music and still teaches classroom and instrumental music at St. Emilies CPS Canning Vale and St. Paul's CPS Mt. Lawley.
Nick Kyriakacis: Guitar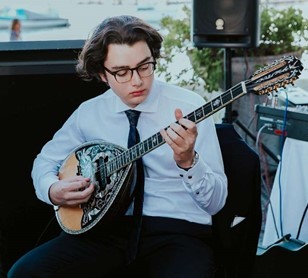 Nick Kyriakacis is an emerging composer and musician currently studying a Bachelor of Music at the University of Western Australia, specialising in Composition. From a young age, he has played guitar learning all styles before transferring his skills to the Greek Bouzouki, where he was able to perform at an array of cultural events around Perth, such as the Perth Glendi, Mt. Hawthorn Festival, and other community events. He currently spends his time teaching guitar, writing and arranging music, performing with his ethnic folk band "Travelled Folk", and taking the obligatory Greek language lesson.
Samuel Palmer: Guitar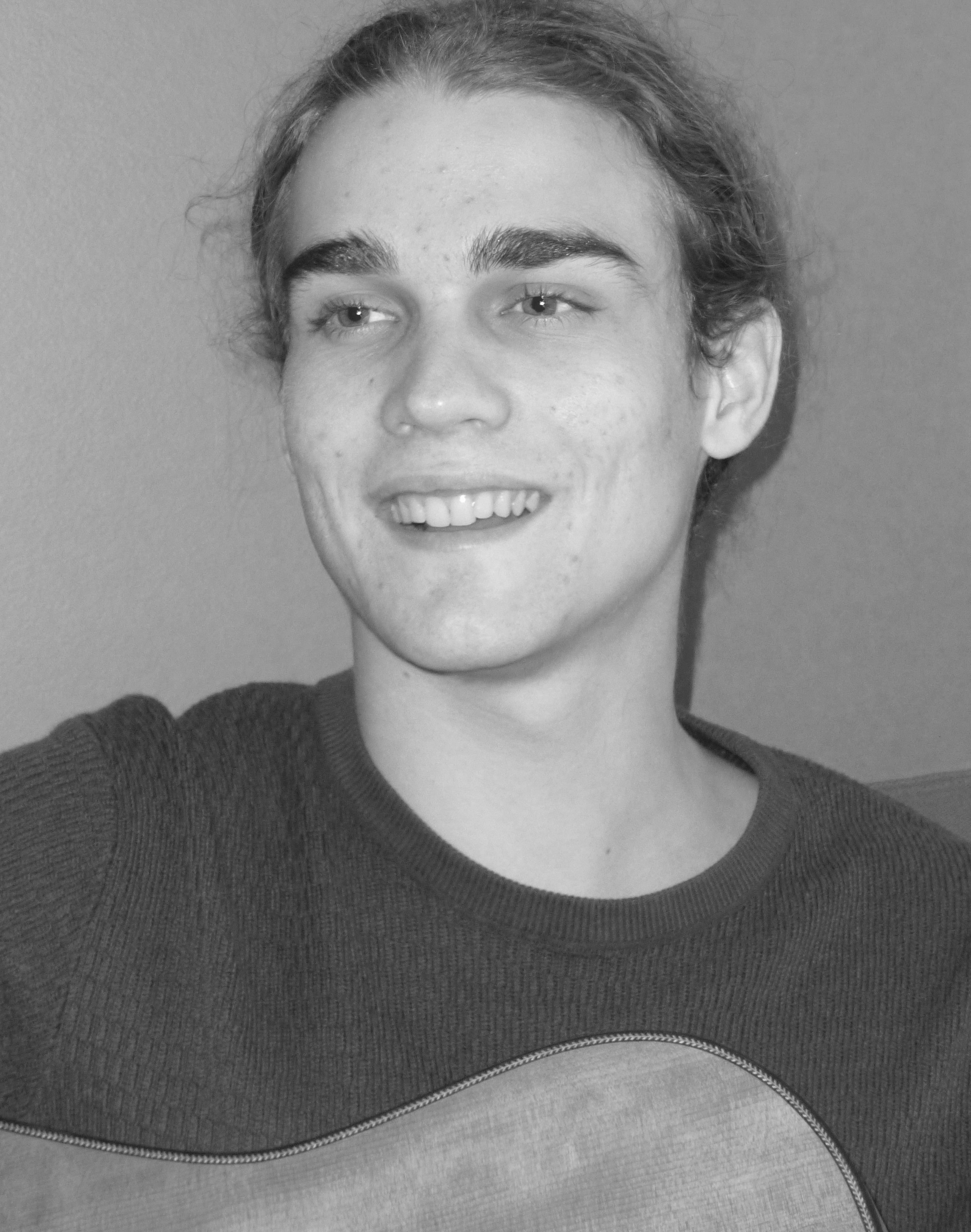 Samuel is a contemporary musician who has studied music at WAAPA majoring in electric guitar. Through Leederville TAFE he also completed a diploma in music performance and has live playing experience individually and in groups at different venues throughout Perth.
His musical experience has allowed him to pass his guitar and piano knowledge on to students of all ages. He is currently teaching guitar at Attadale Primary School, numerous instruments at Penny Lanes Music Workshop and privately from his home studio.
Anna Dabbs: Voice and guitar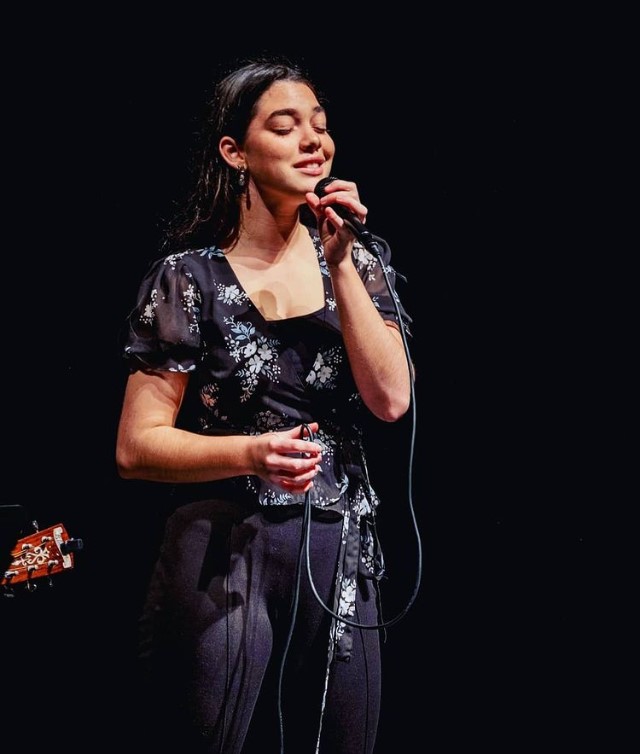 My name is Anna! I'm 18 and have been singing and playing guitar ever since I can remember!, I started of as a classical guitarist in primary school and worked my way through the ameb exams then decided to focus on voice for ATAR to lead me into WAPPA where I now study contemporary voice. I love to share my love of music with others through gigs and teaching, i have a real passion for young kids and have been teaching for the past 4 years. I love to write and record music. You can find me on spotify by searching for Anna Dabbs.
Lisa Drag: Keyboard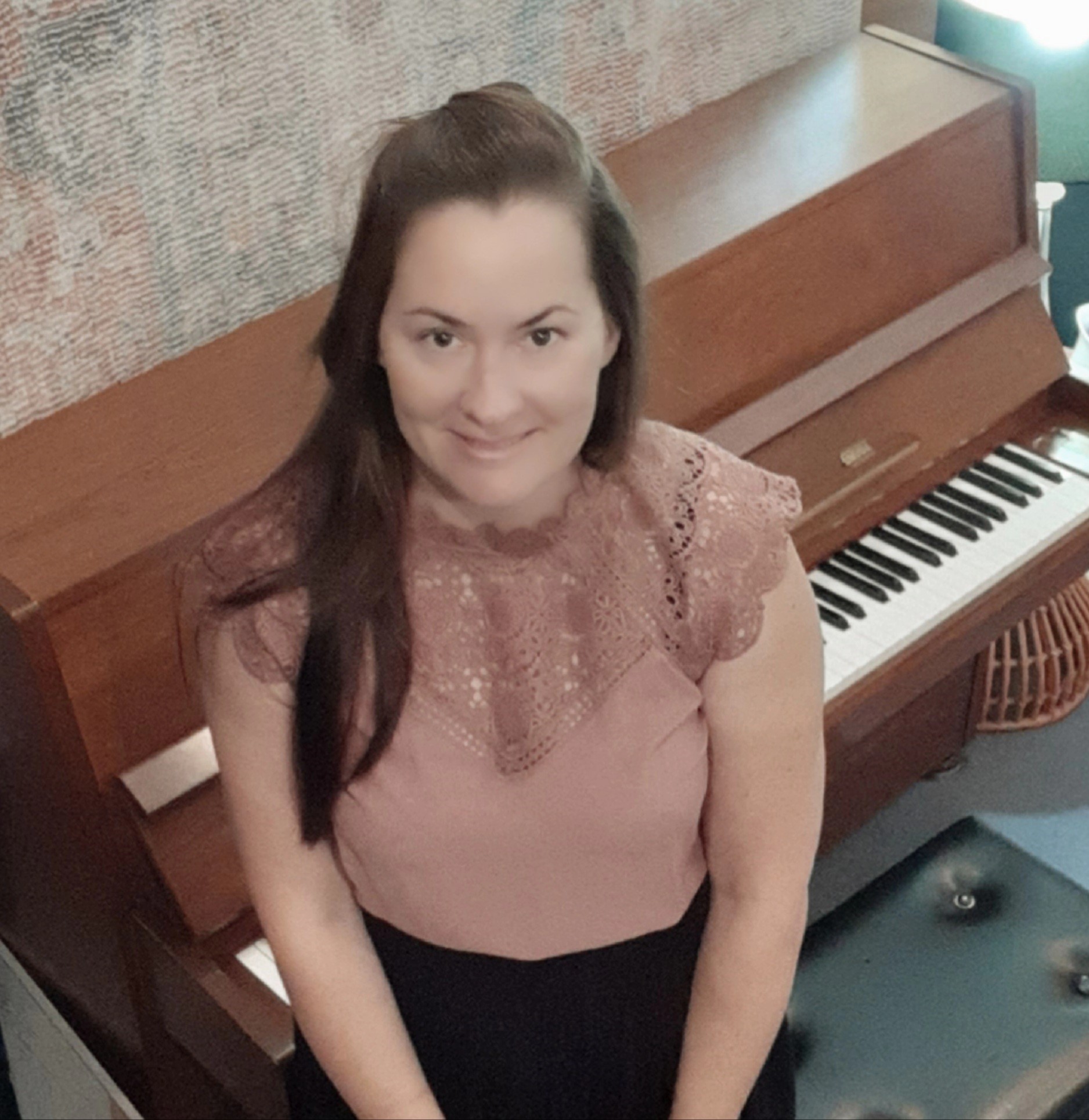 Lisa Drag has been teaching piano for 10+ years and is currently pursuing more music by studying secondary education at WAAPA, with a passion for classical and contemporary piano; Lisa enjoys teaching all ages and has a love for watching music bring depth and joy into her students' lives; both child and adult. Lisa has accompanied the Catholic school choir festivals and WAGSM (government school choir festivals) at Mandurah Performing Arts Centre. She encourages her students to collaborate with other musicians whenever possible whether it be in duets, playing in a band or accompanying fellow instrumentalists or vocalists. The composer Rachmaninov left us this quote "Music is enough for a lifetime, but a lifetime is not enough for music!"
Sophie Costello: Guitar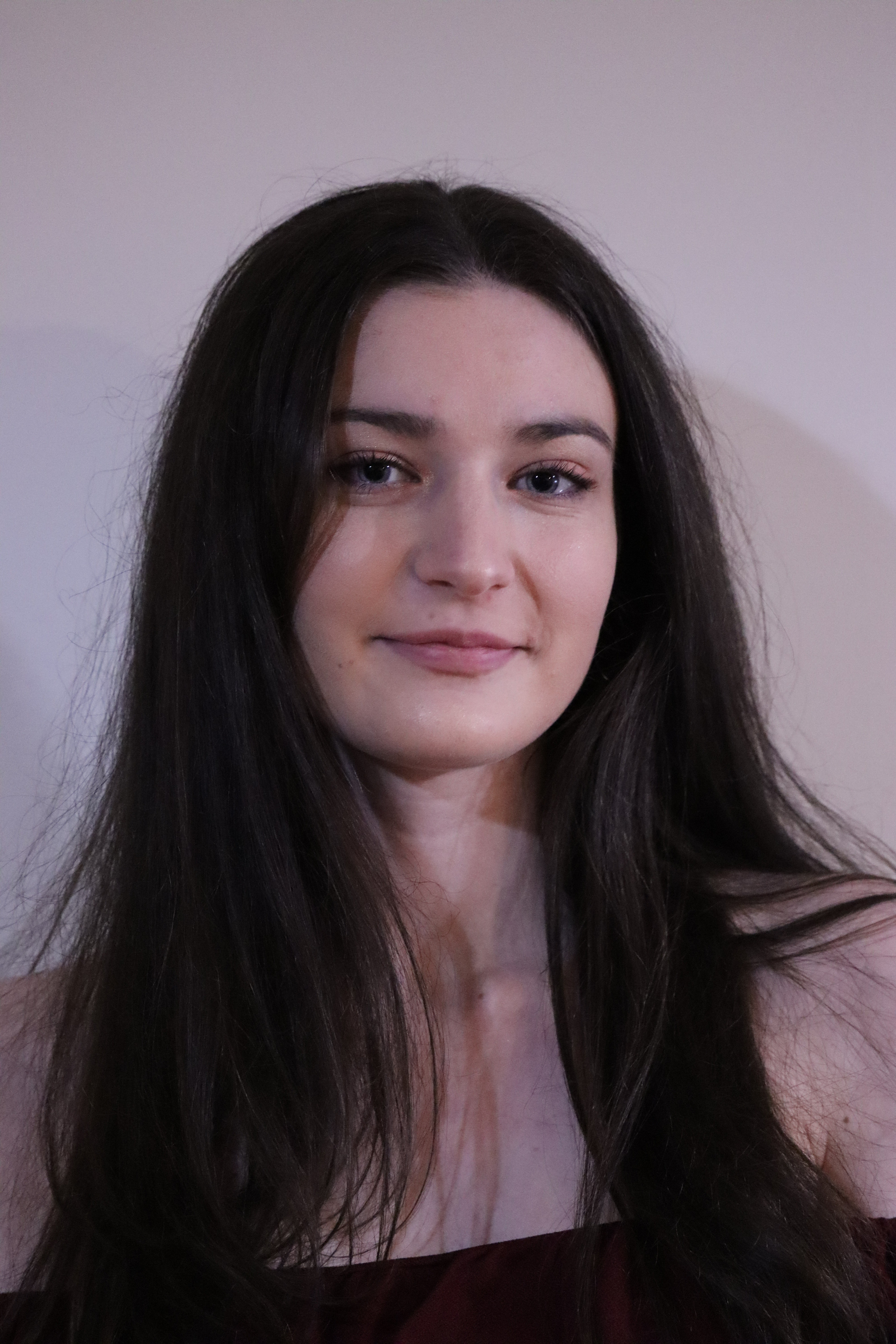 Sophie Costello is a guitar teacher and Primary School music specialist. Over the last few years Sophie has studied Primary Teaching and has achieved a Bachelor of Education Degree at Edith Cowan University and has been developing her music skills through formal studies of classical guitar and music theory for Australian Music Examination Board (AMEB) qualifications.
Sophie is currently a relief Primary Teacher at multiple schools across Perth and teaches contemporary guitar with Keyed Up at North Cottesloe, Glengarry and Anzac Terrace Primary School.
Raya Kia: Keyboard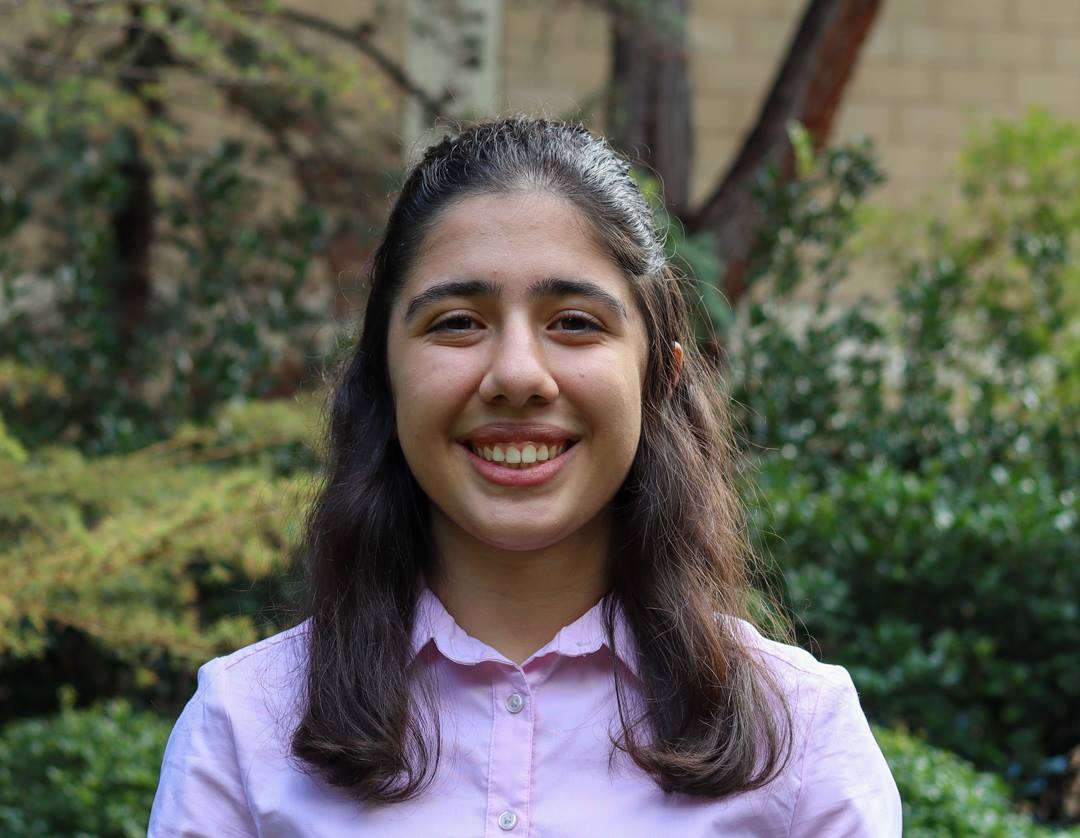 Raya is a university student studying both psychology and music at the University of Western Australia. She has been playing piano since she was six years old, currently working towards achieving her grade 6 AMEB, and percussion since beginning of high school. Raya is currently teaching keyboard at Edgewater Primary School and hopes to share her passion and love for music with others.
Julia Shaw: Keyboard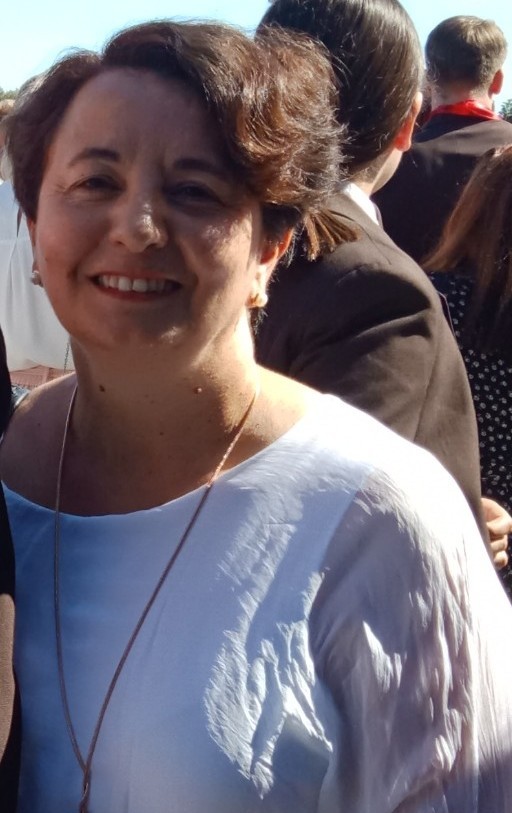 I owe my musical ability to the Sisters of St Joseph who taught me both theory and practical to year 6 AMEB and 4 theory. They also took us to many Guildford Grammar festivals where we participated and received Certificates. I have a Bachelor of Psychology degree and three teenagers who play flute, piano and guitar and I enjoy teaching students and seeing their confidence and abilities grow. Learning to play the piano takes patience, persistence and of course practice!
Chris George: Keyboard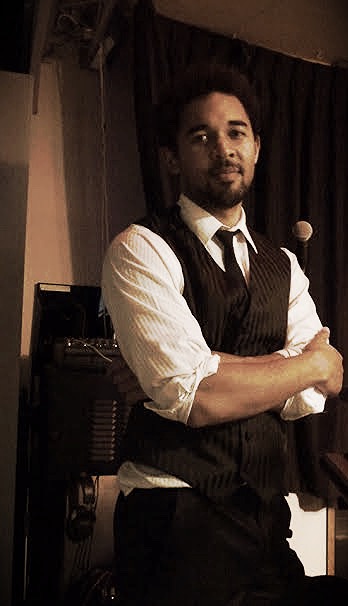 A piano/keyboardist, teacher and arranger. Over the years, he has developed his music theory and performance skills through the combination of formal education and performing.
He graduated in 2010 with a Bachelor of Music majoring in Performance. Since then he has performed at popular venues around Perth as well as private functions and weddings with several musical groups and solo in various musical styles including classical ensembles, Jazz, R&B, Pop and Soul music.
Peter Leveson-Gower: Guitar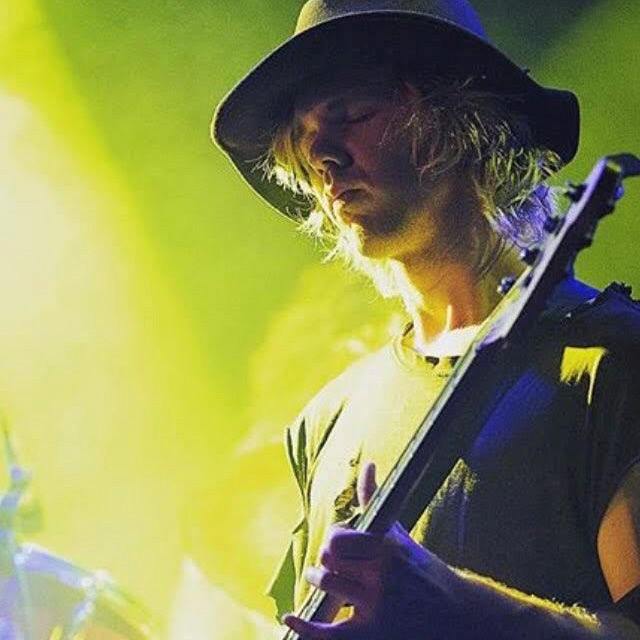 Pete has been playing and performing music since 2005. He has travelled both nationally and internationally, performing live music for over 13 years and counting. He began teaching whilst studying Music and Performance at university in 2008.
Pete can cater to all musical tastes and teaches the techniques and the theory necessary to start playing the way you envision.
"I can guarantee a vast improvement in your playing as well as a strong direction in your music. Whether you are an absolute beginner or looking for the next step in your playing"
He continues to study privately to this day.
"Music is my passion, and I have dedicated my life to the playing and teaching of it "
Peter Robinson: Guitar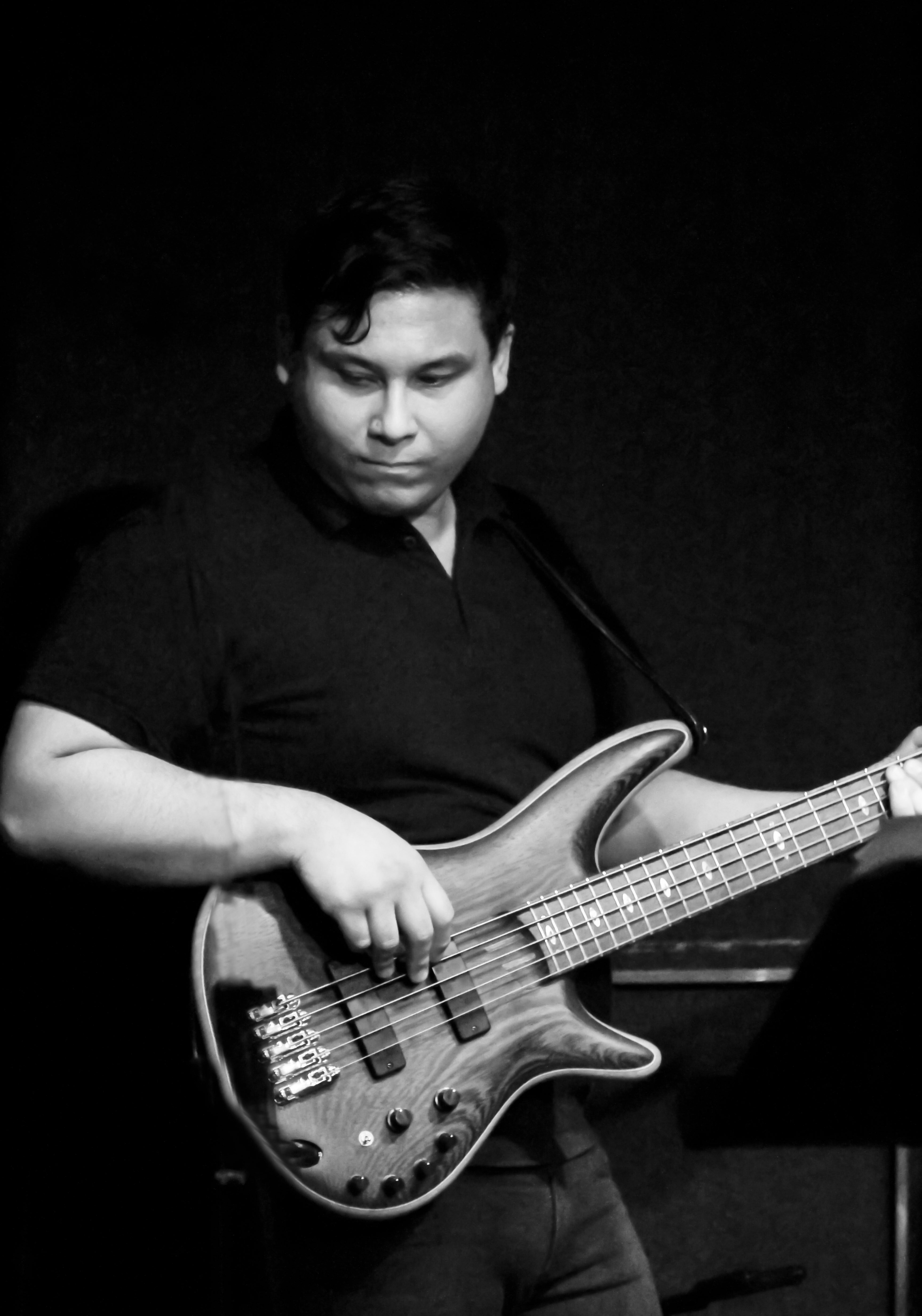 Peter is an experienced music teacher and session musician who has been living in Perth for 10 years to pursue his passion for music. Formerly from the South-West, he graduated at the Western Australian Academy of Performing Arts in 2016 with a Bachelor in Contemporary Music. Peter continues to perform around Perth in original and corporate acts, recording in studios, and touring around Western Australia for various festivals in and around the Perth music scene.
Ritchell Lim: Vocals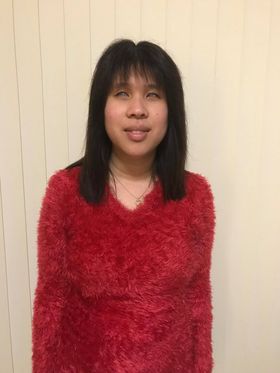 Ritchell Lim is a well-experienced singer/songwriter with seventeen years in the international music industry. She has a powerful and versatile voice that can easily shift from the energetic and warm tones of RnB to the soft yearnings of sentimental ballads. Blind virtually since birth, Ritchell's heightened awareness of sound has helped her to create vibrant, exuberant and joyous music.
Nathaniel Wood: Violin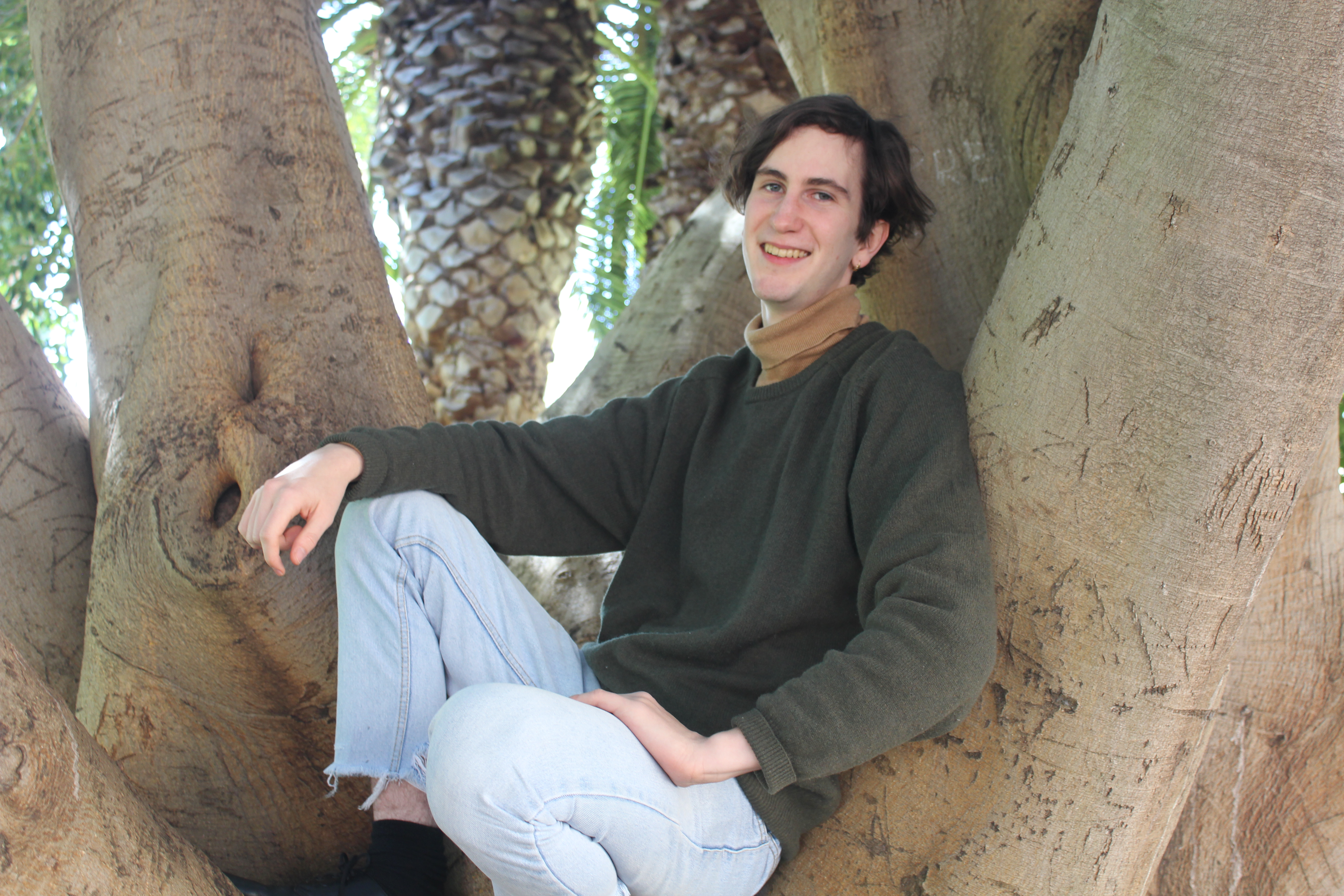 Nate Wood is an experienced violin teacher, composer, and graduate of the UWA School of Music. He has years of experience performing in a variety of musical contexts, including many years in the WA Youth Orchestra and UWA Orchestra, as well as a variety of contemporary and experimental ensembles. Nate's approach to violin pedagogy is centred around building aural skills using elements of the Kodaly method, developing musical literacy with fun and engaging repertoire, and an approach to music theory that centres its practical applications.
Isaac Breen: Keyboard

Isaac follows in the path of his mother, who taught piano and pursued her own music studies while he was growing up. His goal is to guide music learning while supporting healthy piano technique and imparting a lasting passion for music. Isaac undertook multidisciplinary studies at the University of Western Australia, including advanced musical theory, physics, mathematics and statistics. He holds a Bachelor of Science and first class honours in Mathematics and Statistics. Commencing at the age of seven, Isaac continues his own private piano study with the goal of completing his AMusA in piano performance. He also plays violin and has performed in several orchestras including the WA Philharmonic Orchestra and the WA Medical Students' Orchestra. Isaac teaches keyboard at Whitfords Catholic Primary School and St Luke's Catholic Primary School.
Joel Raja: Keyboard

Meet Joel! Joel is a music student at Western Australian Academy of Performing Arts, a local up and coming musician and a Piano teacher. Joel works at Jolimont Primary School, St Emilie's Primary School and Subiaco Primary School and has been working for Keyed Up Music since 2018. Studying music at the WAAPA, he applies his knowledge learnt at university to his work and his musical career, having performed in bands, rapping as an MC, producing music, singing and song writing, frequently collaborating with local artists as well organising events and local gigs. Joel takes pleasure in teaching children and takes pride in learning classroom.
Rhys Clark: Drums & Guitar

Rhys is multi-instrumentalist that has been teaching with us since late 2017. He has taught both guitar and drums at a variety of schools and has completed a Diploma in Music through North Metropolitan Tafe in Leederville. Since moving to the west coast, from NSW, he has been in multiple gigging bands around Perth performing on stage either behind the drum kit, with his bass slung over his shoulder or out the front with a microphone.
Rhys is currently studying a Bachelor of Contemporary Music at WAAPA, majoring in voice, and teaches guitar at Glengarry Primary School and drums at Lansdale Christian School and Woodlands Primary School.
Stephanie Pasqualotta: Keyboard & Voice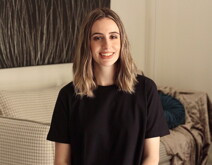 Stephanie Pasqualotto is a contemporary singer, pianist and songwriter. Having completed her Diploma and Advanced Diploma of Music Industry (Performance), along with over 7 years experience in both classical and contemporary styles, its allowed her to perform in original bands all over Perth, record in studios and fulfil her passion of teaching music.
Growing up, Steph was always inspired by her music tutors and continually strives to be the best music teacher possible, making sure each student reaches their full potential. She currently teaches vocals at Woodlands Primary School and keyboard at Grandis Primary School.
Mark Turton: Keyboard

Mark is classically trained in AMEB piano (8th grade prac. 5th grade theory) and has worked as an accompanist for dance at WAAPA; He is an experienced performer in classical, swing, jazz and blues, ragtime, Latin American and has performed in numerous bands and as a soloist for restaurants, clubs and theatre performances. Mark currently teaches keyboard at Poynter Primary School and St Paul's School.
Mark SanDiego: Keyboard

Mark is an experienced pianist, loving music his whole life. He has both qualified in AMEB Grade 8 Piano and AMEB Grade 4 Theory, specialising in classical music at high school. He has experience also both in trumpet and trombone, playing in both Jazz and Concert Bands during high school.
He also specialises in worship in piano, guitar and vocals, and is one of his favourite things to do. He has been part of the worship team at Saving Grace Church. He loves to teach children and teaches at Emmanuel Christian Community School and at Woodlands Primary School!
Jamie Chin: Violin

My name is Jamie Chin. I have been playing the violin for 16 years now and completed AmusA for AMEB violin in 2016. I have 6 years of experiencing playing in orchestras such as the Melbourne Youth Orchestra and Western Australia Youth Orchestra. I have performed in many eisteddfods with my trio of 5 years in Melbourne, Victoria and achieved many awards with them as well as played in many events with them. I also led the Caulfield Grammar School orchestra as concert master or a year in 2019. I currently teaching violin at Notre Dame Catholic Primary School with Keyed Up Music. My hobbies include embroidering, ice skating and singing with friends.
Angelo Vaccari: Guitar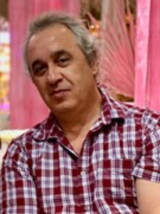 Angelo's musical career developed from an early age with a keen interest in guitar, and with this passion for playing guitar has led to teaching. With over 30 years experience Angelo's styles range from Classical, Jazz, Blues and Rock.
He is an excellent guitarist who loves writing his own music and Angelo can also play keyboards, bass and harmonica. Angelo has performed as a soloist as well as in quartets to six piece bands. His experience as a guitarist has seen him play intimate venues to concert sized crowds.
Angelo has been teaching at Lake Gwelup Primary School with KeyedUp Music for 6 years. In his spare time enjoys woodworking and listening to his favourite musicians.
Sheila Randall: Keyboard
Sheila Randall has been teaching piano/keyboard, voice, choirs, bands and other ensembles, theory and composition for over 30 years. She completed a BAEd in Music in 1991 and has taught at three secondary schools and several primary schools, as well as teaching from her home studio. She has also worked for the Dept of Education as a Moderation Officer and member of curriculum planning committees. In addition, she currently serves as an ECU Supervisor for Pre-service teachers. Besides teaching and performing music, Sheila enjoys sewing, embroidery and playing games and puzzles with her 16 grandchildren. Sheila is currently teaching at Glengarry, Madeley and Poynter Primary Schools for Keyed Up Music.
Rory Shepherd: Guitar & Bass Guitar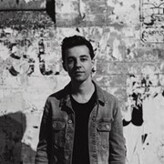 Rory Shepherd is an experienced musician and teacher playing both Guitar and Bass for well over 10 years. Rory holds a Bachelor of Contemporary Music and is completing a Masters of Teaching. Rory plays in bands and duo's around Perth including original band South Ceiling while also working as a professional musician.
He currently teaches at St Denis School and Whitford Catholic Primary with Keyed Up Music.
James Sewell: Woodwind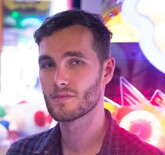 James Sewell moved from NSW to study a Bachelor of Music Performance (Jazz) at WAAPA, which he completed in 2017. He teaches Saxophone, Flute and Clarinet at Infant Jesus Primary School, Our Lady's Assumption and Saint Paul's School, as well as singing backing vocals in several of the bands he performs with.
As well as musical pursuits, he enjoys painting watercolours, gardening, and tending to two adorable cats.
Joseph Lunardi: Violin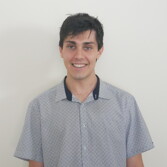 My name is Joseph Lunardi,I graduated from UWA in 2017 with a Bachelor of Arts in Music Studies and Specialist Music Studies and in 2018, a Bachelor of Arts (Honours) in Violin performance. I have been playing the violin for 14 years and teach violin privately at home and with Keyed Up Music at Woodlands PS, St Dominic's PS and Our Lady's Assumption School. Outside of teaching I enjoy any form of exercise, particularly running.
Jesse Vivante: Drums & Percussion
Jesse Vivante is a multi-skilled percussionist and composer based in Perth, Australia. He has a wide range of experience in ensembles ranging from symphony and chamber orchestras through to contemporary music groups, percussion ensembles, contemporary dance works and film recordings. In 2019 Jesse completed his studies under the tutelage of Tim White and Genevieve Wilkins where he received Bachelor of Music degree (Classical Performance) from the Western Australian Academy of Performing Arts (WAAPA) at Edith Cowan University. Jesse has performed across Australia in venues including the Perth Concert Hall, Perth Arena, Australian National Academy of Music (ANAM) in Melbourne, and the Queensland Conservatory of Music.
Jesse as a contemporary percussionist and composer has been fortunate enough to undertake lessons and mentorship in Perth, Melbourne, and New York. He has undertaken lessons and study at The Julliard School (USA), Manhattan School of Music (USA), The Metropolitan Opera (USA), The Melbourne Symphony Orchestra, and the Western Australian Symphony Orchestra.
He currently teaches at Our Ladies Assumption primary school and plays instruments ranging from drum kit to marimba, and everything in-between.
Outside of teaching Jesse enjoys finding inspiration in world music and other art forms such as dance and theatre.
Skye Horton: Guitar & Bass Guitar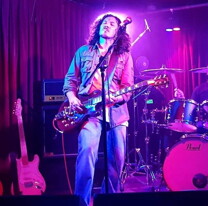 My name is Skye, and I am a guitar and bass teacher with 7 years experience. I hold a Diploma in both Contemporary Music and in Audio Engineering.
I have being playing the guitar for 25 years, and expanded my focus to include bass guitar about 7 years ago. I also play drums and piano.
I have played in a number of original bands over the last 15 years, and am always heavily involved in songwriting.
Being a music teacher is the best job in the world and I feel blessed to be helping to cultivate our future musicians.
I currently teach at South Padbury Primary School, Our Lady's Assumption School, Joondalup School of Music and privately from my home studio.
My other pursuits include vinyl records, skateboarding & vintage skateboards, vintage motorcycles and books.
Benjamin Griffith: Guitar & Bass Guitar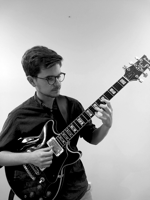 Benjamin Griffith is a contemporary and jazz guitar player with a Bachelor's degree in Jazz, and a Certificate IV and Diploma in Contemporary Music from Perth, Australia. He has a wide range of experience from performing in musicals, jazz and contemporary ensembles and bands, recording sessions, and original music. In addition to this, he teaches students ranging from Kindergarten to adult.
He currently teaches at Anzac Terrace and Our Lady of Fatima primary schools with Keyed Up Music. Outside of playing the guitar, he enjoys learning other instruments, such as the piano, bass guitar and the drums.
John Fernandez: Guitar & keyboard
ADPA (Jazz) at WAAPA, BA(Education), MA(Science) at ECU.
Having been a classroom music teacher, I moved into research and teaching at UWA, but now concentrate on individual tuition because it enables me to have a greater affect on a student's development, both musically and personally.
I currently teach guitar at Sacred Heart College and Liwara Catholic PS, and teach keyboard for Keyed Up Music at Saint John's School. I play guitar and keyboard and sing in local bands. My other musical interests include sacred music, writing solo guitar arrangements and exploring tuning systems. I live at home with my beautiful wife and five children.
Susi Ioppolo: Piano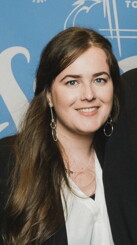 Susi is a contemporary pianist and piano teacher who studied at WAAPA from 2013-2016 and completed a Bachelor of Music, majoring in Contemporary music.
She currently teaches at St Paul's Primary, Poseidon Primary and Our Lady's Assumption and has had experience in running ensemble groups at other private schools. Aside from playing and teaching she is involved in a high capacity in her church music and enjoys baking and reading.
Fifi Winata: Guitar & Piano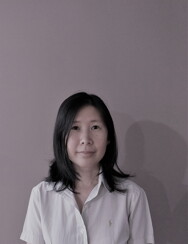 Fifi Winata is currently teaching at Ardross Primary, St Denis, St John's, Attadale PS and Whitford Catholic PS. She has completed B.Mus at UWA and Grad.Dip Ed. at ECU. Fifi plays both classical guitar and piano. She likes composing, listening to music and travelling.
Oliver Vonlanthen: Guitar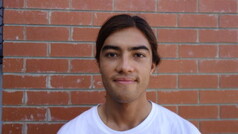 Oliver Vonlanthen is a gigging musician in Perth, with over 10 years of guitar experience behind him. He has immersed himself in a variety of styles including classical, contemporary, flamenco, rock, and jazz.
He is currently in the final year of his Bachelor of Music, majoring in jazz performance, at WAAPA.
He currently teaches guitar at Deanmore, Saint Anthony's School, Saint Augustine School, Saint Dominic School and Woodlands Primary School.
Perry Yang: Piano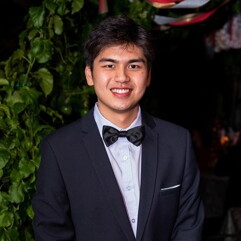 Hello, my name is Perry Yang. I am a chemical engineering and accounting student at Curtin University. I have completed AMEB Grade 8 Piano and Grade 3 theory during my high school years and performed in the school's music eisteddfod, concert band and piano duets. I currently teach at Hocking Primary School and Saint John Bosco College.
My hobbies includes researching the science and process of the world's greatest beverages, making my own homebrew, playing various types of sports and going to karaoke with friends.
David Gee: Guitar & Keyboard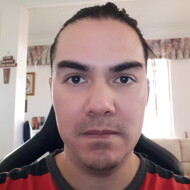 David has studied an Advanced Diploma of Contemporary music (Performance) completed in 2007. He has experience performing in bands in various forms and styles, 12 years teaching experience, and is currently teaching Guitar and Keyboards at Our Lady of Good Counsel Parish Hall, Poynter Primary School, Woodlands Primary School and St. Paul's Primary School.
His outside interests are composing, badminton and gaming.
Elizabeth O'Callaghan: Piano
Elizabeth graduated from the University of Western Australia in 2020, receiving a Bachelor of Music, majoring in Music Studies and Music Specialist Studies, and specialises in keyboard instruments. Currently, Elizabeth is doing Honours in music at UWA, and hopes to pursue further studies. She began learning the piano at the age of 8, and after completing the AMEB Practical and Theory exams, was accepted into the UWA Conservatorium of Music in 2016. She has been teaching with Keyedup Music for over a year, and has experience in both group and one-on-one lessons. Elizabeth encourages her students to develop good technical skill and musicality, and to strive to be the best musicians they can be.)
Bailey Hester: Guitar

Bailey Hester is a contemporary instrumentalist and music teacher who studies at the Western Australian Academy of Performing Arts, where he achieved his Diploma of Music Industry, as well as studying a Bachelor of Music. For over half a decade, he has amassed an extensive range of experience in live performance, recording and teaching. He currently teaches guitar with Keyed Up Music at Holy Rosary School, North Cottesloe Primary School, Our Lady of Good Counsel Parish Hall and Woodlands Primary School. Bailey also enjoys reading, watching musical theatre, admiring visual art and composing original music in his spare time.
Aurelia Sudjana: Piano
My name is Aurelia Sudjana. I have played the piano since I was 4 years old, and have been teaching piano for more than 10 years. I also frequently play for church and other events such as weddings, funerals, birthdays and other celebrations. I currently teach piano at Mother Teresa Catholic College and Saint Vincent's School. Outside of piano teaching, I am a mother of 4 boys.
Norberto Flamenco: Piano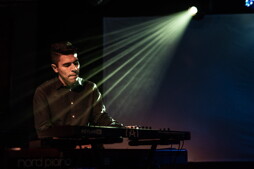 Norberto Flamenco started out a music student at Newman college which helped him nurture his growing interest in music. He was already playing piano at church leading choirs and starting bands to play with after school which led him to study 4 years of jazz piano at WAAPA. He now teaches piano full time and leads his own band called vib3 which has plays all around Perth and various festivals when the opportunities arise.
Although Norberto never sat exams (Such as AMEB) he has a wealth of knowledge in performance and practice methods and takes great pride in building up his students confidence so that they take great pride in their playing just as his teachers instilled it upon him.
I currently teach at Lake Gwelup Primary School, Landsdale Christian School, Our Lady's Assumption School, Saint Augustine's School and South Padbury Primary School.