James Sewell: Woodwind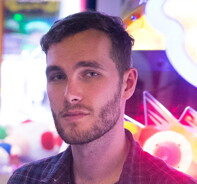 James Sewell moved from NSW to study a Bachelor of Music Performance (Jazz) at WAAPA, which he completed in 2017. He teaches Saxophone, Flute and Clarinet at Infant Jesus Primary School in Morley, as well as singing backing vocals in several of the bands he performs with.
As well as musical pursuits, he enjoys painting watercolours, gardening, and tending to two adorable cats.
Dan Harper: Drums and Percussion

Dan has recently completed a Bachelor of Music (Contemporary Performance) at WAAPA and is now sudying a Master of Teaching in Music Education and Instrumental music at ECU
He teaches drums at Our Lady of Mount Carmel School and enjoys movies, running and video games!
Joseph Lunardi: Violin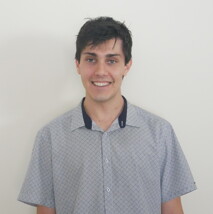 My name is Joseph Lunardi,I graduated from UWA in 2017 with a Bachelor of Arts in Music Studies and Specialist Music Studies and in 2018, a Bachelor of Arts (Honours) in Violin performance. I have been playing the violin for 14 years and teach violin privately at home and with Keyed Up Music at Woodlands PS, St Dominic's PS and Our Lady's Assumption School. Outside of teaching I enjoy any form of exercise, particularly running.
Ryan Long: Vocals, Guitar and classroom music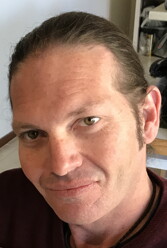 My name is Ryan Long, I am a Classroom Music Teacher as well as a Vocal Teacher, and a professional Musician for over 20 years.I studied B/Arts Education and B/Arts Creative Arts Music (Jazz Vocals) at ECU and WA.A.P.A. graduating in 2009. I am a Vocalist, and can play and teach Harmonica, Piano, Guitar, Bass and Drums to varying degrees of ability. I am Currently Teaching with Keyed up Music at St Emilie's and Glengarry Primary. I like to play Baseball and Sailing, as well as snorkelling. I like to read, gardening and to create and grow Bonsai. I am a fun and friendly teacher and believe in getting the best out of people you have to allow them to be themselves. I believe Music to be integral to well being in our lives and definitive to us as Human beings.
I aim to bring a love of Music to my lessons and to invoke the same love of music to my students. The skill sets developed by students through learning an instrument can be applied within any context in our day to day lives and can be considered a great advantage to students who do so.
Jesse Vivante: Drums and Percussion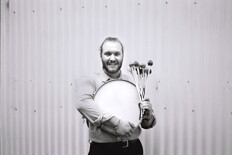 Jesse Vivante is a multi-skilled percussionist based in Perth, Australia. He has a wide range of performance experience in ensembles ranging from symphony and chamber orchestras through to contemporary music groups, percussion ensembles, and bands. He is currently in his 4th year completing a Bachelor of Music degree at the Western Australian Academy of Performing Arts (WAAPA) at Edith Cowan University. Jesse has performed across Australia in venues including the Perth Concert Hall, Perth Arena, Australian National Academy of Music (ANAM) in Melbourne, and the Queensland Conservatory of Music.
He currently teaches at Our Ladies Assumption primary school and plays instruments ranging from drum kit to marimba, and everything in-between.
Outside of teaching Jesse enjoys finding inspiration in world music and other art forms such as dance and theatre.
Ewan Stevens: Guitar & Bass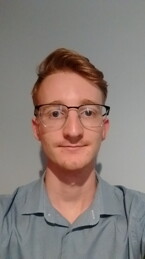 My name is Ewan Stevens. I'm currently in my fourth and final year of a Bachelor of Education at ECU, where I'm studying music teaching. I currently teach guitar with KeyedUp at Subiaco Primary and Infant Jesus Primary, but also teach many high school rock bands. I have performed on guitar, bass, and piano, and have a particular interest in composition. Outside of teaching, I enjoy writing and producing my own music, and watching crime dramas.
Skye Horton: Guitar and Bass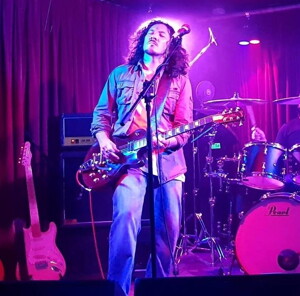 My name is Skye, and I am a guitar and bass teacher with 7 years experience.
I hold a Diploma in both Contemporary Music and in Audio Engineering.
I have being playing the guitar for 25 years, and expanded my focus to include bass guitar about 7 years ago. I also play drums and piano.
I have played in a number of original bands over the last 15 years, and am always heavily involved in songwriting.
Being a music teacher is the best job in the world and I feel blessed to be helping to cultivate our future musicians.
I currently teach at South Padbury Primary School, Joondalup School of Music and privately from my home studio.
My other pursuits include vinyl records, skateboarding & vintage skateboards, vintage motorcycles and books.
Carolyn Thomas: Voice and Piano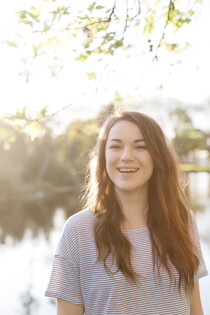 Carolyn Thomas is a contemporary singer and vocal teacher who trained at the Western Australian Academy of Performing Arts, where she achieved her Bachelor's degree of Contemporary Music. Carolyn has been teaching and performing around Perth since she graduated in 2015, and has performed in many different contexts including cover bands, tribute bands, original bands, acoustic duos and trios and solo performances, as well as performing her original works. She has also taught a wide range of students with varying skill levels over the years, both privately and through many schools. In her spare time, Carolyn is very involved in music at her church and pursues hobbies such as photography and writing.
Aaron Deacon: Guitar Teacher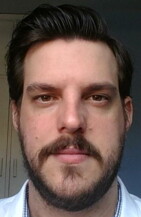 My name is Aaron Deacon and I am a guitar tutor at Keyed Up Music. I graduated from WAAPA/ ECU in 2014 with of Bachelor of Education (Music). The schools I teach at with Keyed up music are St Emilie's Primary school in Canning Vale, Poynter Primary School in Duncraig, St Augustine's Primary School in Rivervale, and Our Lady of Mount Carmel Primary School in Bicton. My Hobbies include playing live music, reading, basketball, bush-walking and Jui-Jitsu.
Benjamin Griffith: Guitar, Bass Guitar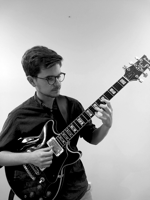 Benjamin Griffith is a contemporary and jazz guitar player with a Bachelor's degree in Jazz, and a Certificate IV and Diploma in Contemporary Music from Perth, Australia. He has a wide range of experience from performing in musicals, jazz and contemporary ensembles and bands, recording sessions, and original music. In addition to this, he teaches students ranging from Kindergarten to adult.
He currently teaches at St. Anthony's, Anzac Terrace and Our Lady of Fatima primary schools with Keyed Up Music. Outside of playing the guitar, he enjoys learning other instruments, such as the piano, bass guitar and the drums.
John Fernandez: Guitar and keyboard
ADPA (Jazz) at WAAPA, BA(Education), MA(Science) at ECU.
Having been a classroom music teacher, I moved into research and teaching at UWA, but now concentrate on individual tuition because it enables me to have a greater affect on a student's development, both musically and personally.
I currently teach guitar at Sacred Heart College and Liwara Catholic PS, and teach keyboard for Keyed Up Music at Sorrento PS. I play guitar and keyboard and sing in local bands. My other musical interests include sacred music, writing solo guitar arrangements and exploring tuning systems. I live at home with my beautiful wife and five children.
Jack Duffy: Drums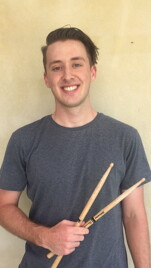 Jack DuffyJack is a third year student at WAAPA, studying a Bachelor of Music in Contemporary Performance. He teaches at Saint Thomas Catholic Primary School and Woodlands Primary School. Jack enjoys chess, video games, tennis and is enjoying learning guitar.
Lauryn Stanlake: Piano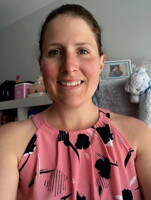 My name is Lauryn Stanlake and I graduated from UWA in 2011 and went on to do a Graduate Diploma in Education at ECU in 2012. I went on to teach primary school music for 5 years at North Kalgoorlie Primary School before starting a family and having my two boys.
I have been playing piano since I was 5 and was lucky enough to gave my grandmother as my teacher in Zimbabwe, where I grew up and lived until I moved to Australia in 2003.
I currently teach keyboard with Keyed-Up Music at Infant Jesus School and North Cottesloe Primary. Outside of teaching I love running and spending time in the outdoors with my two boys (3 and 14 months).
Susi Grondein: Piano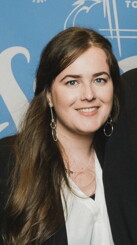 Susi is a contemporary pianist and piano teacher who studied at WAAPA from 2013-2016 and completed a Bachelor of Music, majoring in Contemporary music.
She currently teaches at St Paul's Primary and Our Lady's Assumption and has had experience in running ensemble groups at other private schools. Aside from playing and teaching she is involved in a high capacity in her church music and enjoys baking and reading.
Fifi Winata: Guitar and Piano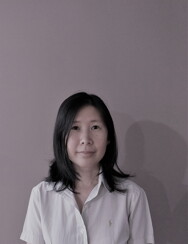 Fifi Winata is currently teaching at St John's, Attadale PS and Whitford Catholic PS. She has completed B.Mus at UWA and Grad.Dip Ed. at ECU. Fifi plays both classical guitar and piano. She likes composing, listening to music and travelling.